Supporting UK Enterprise
Newsletter
Social area
Small Business / Entrepreneurship News

5 Cutting-Edge Tech Gadgets to Look Out For
2012-06-14
Article inspired by inc.com
Advancements in technology have become a constant process that we as consumers now expect. We can't be sure whether inventors will introduce a powerful, new design or capabilities that you've never witnessed before. Or maybe they will simply make your life easier. One thing that is certain is that new tech innovations keep raising the bar higher and higher. Below are some of the latest technological products and services that will hit the market later this year:
V-MODA VAMP

What It Is: This is an innovative amplifier for the iPhone 4 or 4S it promises to add a punch to the music you listen to by improving the quality and power of the sound.
Why It's One to Watch: V-MODA VAMP uses better digital to analog conversion than the iPhone itself, so the music quality will be sharper and more authentic. The device also offers another benefit as it works as a back-up battery, which is always handy.
Dropcam

What It Is: As the name implies, this product is a video camera that can work from anywhere within your house or workspace. The majority of security cameras, which are used for businesses are incredibly complex to configure and use, this camera however is quick to set-up and very straightforward to use. You select your Wi-Fi network and configure a few quality options, and can then tap into the live feed.

Why It's One to Watch: It's ideal for small businesses with a set budget that don't have time to install commercial security cameras.

Alice Receptionist

What It Is: This is a video-based virtual receptionist, which uses proximity sensors to detect guest's arrival. The guests will be able to use the touchscreen display to contact employees and chat with them over video or voice only.
Why It's One to Watch: This all-in-one virtual receptionist is extremely innovative as it works out of the box with available customization for your company and your needs.
HTC One X
What It Is: This is the new Android phone ideal for businesspeople, as it has a fast 1.5GHz processor, a 4.7-inch display, and a light and sleek design.

Why It's One to Watch: This smart device has a unique twist, which allows its user to take 99 photos at the rate of four frames per second and the ability to shoot HD video whilst capturing photos.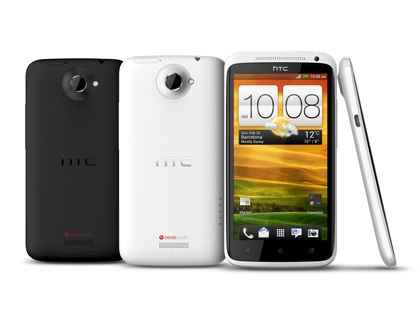 Microsoft SmartGlass

What It Is: Microsoft's SmartGlass is the latest technology that will let you turn your smartphone or tablet into a super-powerful controller that's connected to your HDTV. With features on your mobile device, you'll soon be able to take control of; photos, videos, music, and games on your TV screen through using your smartphone, however users with an iPhone, iPad, Android devices, and Windows 8 tablets are the only people that will be able to take full advantage of this new technology.

Why It's One to Watch: SmartGlass has identified a new large market: mobile devices controlling other products. Soon enough you will be able to tap directly into your office printer and other products via a touch of a button on your phone.
Most Popular:
Five Tips for Becoming a Better Boss
Five Painless Ways to Raise Prices this Year
Reasons You'll Fail at Marketing