Small Business / Entrepreneurship News

GRADPRENEURS FIGHT THE SLUMP
2012-05-10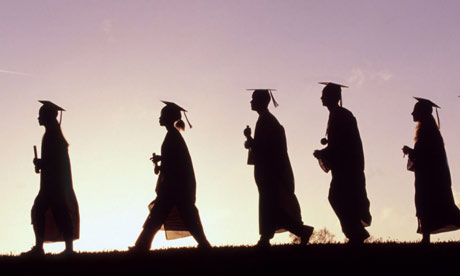 Statistics have recently shown that youth unemployment is currently around one million. This can be a very daunting time for students and graduates, but for others it can be a great chance to shine by starting their own business and standing out.
With a recent rise in entrepreneurship nationally and internationally, the notion of self-employment is becoming very popular amongst students and graduates. Until recently graduating students were expected to get jobs in multi-national corporations, but we all know this is far from easy, especially if we consider that on average 83 candidates are applying for a single vacancy.
With the tough economic climate in mind Raspinder Singh launched the Gradpreneur Club. This organization has been set up to actively encourage and support like-minded students and graduates towards the initial steps of starting their own company.
The Gradpreneur Club's next event (14th June) is taking place at the 02 Workshop and promises to combine a panel of experienced entrepreneurs who will share their 'Startup Stories' with a set of young budding entrepreneurs. The event is designed to encourage learning and collaboration amongst students and graduates, whilst bringing the knowledgeable entrepreneurs to the event to help foster and support entrepreneurship within the attendees.
With an increasing number of students and graduates looking to enter self-employment there has never been a better time to support our talented future prospects of the business world by helping them turn their visions into ventures.
If you wish to find out more about the Gradpreneur Club, please visit www.gradpreneur.net or contact info@gradpreneur.net