Small Business / Entrepreneurship News

Managing Your Ideas
2012-04-13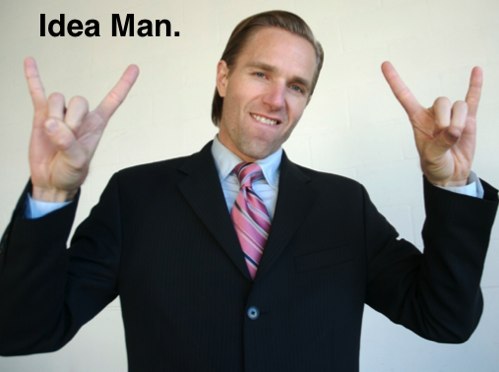 Jamillah Warner recently identified on smallbiztrends.com the steps you need to carry out once you come up with a great idea. Often people come up with innovative ideas and don't know how to take that idea out of their head, off the paper, beyond the initial brainstorming and into the marketplace. Because of this the idea is usually pushed to one side and eventually forgotten.
Focus On One Thing, One Bite At A Time
You may have hundreds of new ideas, but focus your attention on one for the next 1-3 months and then get started. Set your mind on this idea and it will help you move beyond the initial analysis paralysis.
Once You Have Your Idea, Drive Into Research
This step is fundamental to your ideas future success. Carry out primary and secondary market research to discover more about the market you are trying to penetrate. Analysis your competitors and conduct a quantitative research survey on a selected sample group (the customers you plan to sell the product/service to). You can conduct an effective survey either on your own or with an experienced professional research company. This will give you confidence and help you gain a realistic perception on what your customers think and whether they would want or need the product.
Set A Plan For The Next Two Weeks
You have to plan what you will accomplish over the next 14 days because it's more effective and manageable to take baby steps.
"One Step at a time is not too difficult"
Choose Your Funding Options
Everyone's business model is different, so it is important you choose a suitable funding option. This may include bank loans, investors or self funding.

Crowd-sourcing is a contemporary way of gaining finance which seems to have really taken off. Typically the investors will take around 25% to 35% of the money your product or service receives once it comes to market. Crowd-sourcing is also a great option for self published authors. It provides a chance to publish your book debt free with support from your investors to promote it. Remember your success becomes their success, so everyone is a winner.
Read More:
Is Business Sustainability Moving Fast Enough?
What To Do When You Have Nothing to Blog About
7 Low-Budget Small Business Marketing Ideas